Facebook violated fundamental computer-security
Facebook left millions of user passwords readable by its employees for years, the company acknowledged Thursday after a security researcher exposed the lapse.
By storing passwords in readable plain text, Facebook violated fundamental computer-security practices.
"There is no valid reason why anyone in an organization, especially the size of Facebook, needs to have access to users' passwords in plain text," said cybersecurity expert Andrei Barysevich of Recorded Future.
Facebook said there is no evidence its employees abused access to this data. But thousands of employees could have searched them. The company said the passwords were stored on internal company servers, where no outsiders could access them.
The incident reveals yet another huge and basic oversight at a company that insists it is a responsible guardian for the personal data of its 2.2 billion users worldwide.
The security blog KrebsOnSecurity said Facebook may have left the passwords of some 600 million Facebook users vulnerable.
Last week, Facebook CEO Mark Zuckerberg touted a new "privacy-focused vision" for the social network that would emphasize private communication over public sharing.
The company wants to encourage small groups of people to carry on encrypted conversations that neither Facebook nor any other outsider can read.
The fact that the company couldn't manage to do something as simple as encrypting passwords, however, raises questions about its ability to manage more complex encryption issues – such as in messaging – flawlessly.
Facebook said it discovered the problem in January. But security researcher Brian Krebs wrote that in some cases the passwords had been stored in plain text since 2012.
Security analyst Troy Hunt, who runs the "haveibeenpwned.com" data breach website, said that the situation is embarrassing for Facebook, but that there's no serious, practical impact unless an adversary gained access to the passwords.
But Facebook has had major breaches, most recently in September when attackers accessed some 29 million accounts.
Jake Williams, president of Rendition Infosec, said storing passwords in plain text is "unfortunately more common than most of the industry talks about" and tends to happen when developers are trying to rid a system of bugs.
He said the Facebook blog post suggests storing passwords in plain text may have been "a sanctioned practice," although he said it's also possible a "rogue development team" was to blame.
Hunt and Krebs both likened Facebook's failure to similar stumbles last year on a far smaller scale at Twitter and Github; the latter is a site where developers store code and track projects. In those cases, software bugs were blamed for accidentally storing plaintext passwords in internal logs.
Facebook's normal procedure for passwords is to store them encoded, the company noted Thursday in its blog post.
That's good to know, although Facebook engineers apparently added code that defeated the safeguard, said security researcher Rob Graham. "They have all the proper locks on the doors, but somebody left the window open," he said.
source: AP
CNN's Inside Africa explores Africa's Green Energy Revolution
CNN International recently met the innovators leading the charge in Africa's renewable energy revolution.
Renewable energy sources are increasingly being explored as a solution to power the continent. Erick Donasian Massawe, M-Kopa's Director of Sales and Customer Retention, discusses the potential for Africa to become a key player in green energy, "The potential for Africa to become a leader in the energy trade is huge. Sub Saharan Africa alone represents more than 600 million people who don't have access to energy, basic electricity, so if you think about that in terms of the market size it's really big."
Nairobi-based M-Kopa launched in 2010 with a vision to ensure everyone has access to high-powered energy, and they started by rolling out pay-as-you-go solar power across Kenya. Massawe speaks about the company, "Our mission is to finance progress, and really financing progress of our customers. And that is perhaps one of the most exciting parts about M-Kopa, because it is actually touching development aspects of every individual person here. So, as we offer them solar products, we are powering their lives, we are giving them access to power."
Kenya is at the heart of the renewable energy revolution, as sustainable natural resources are increasingly being used to fuel business, industry, and the country's entrepreneurial spirit. Chalker Kansteiner, founder and CEO of GridX Africa explains why Kenya is ideal for renewable energy companies, "I think Nairobi is emerging as a bit of a hub for the entire continent when it comes to tech start-ups and clean energy. So, in that way we're surrounded by really amazing sort of peers in the space, and there's a huge amount of demand for our business here. It's a great jumping point to reach the rest of the continent. I think the opportunity to grow here is better than anywhere else."
GridX Africa Project Manager George Mosomi talks about how solar power is changing lives across the country, "We have communities now being able to feed themselves through solar-powered irrigation. Communities able to power themselves through microgrids, the communities able to have a longer day through more security through solar-powered lights."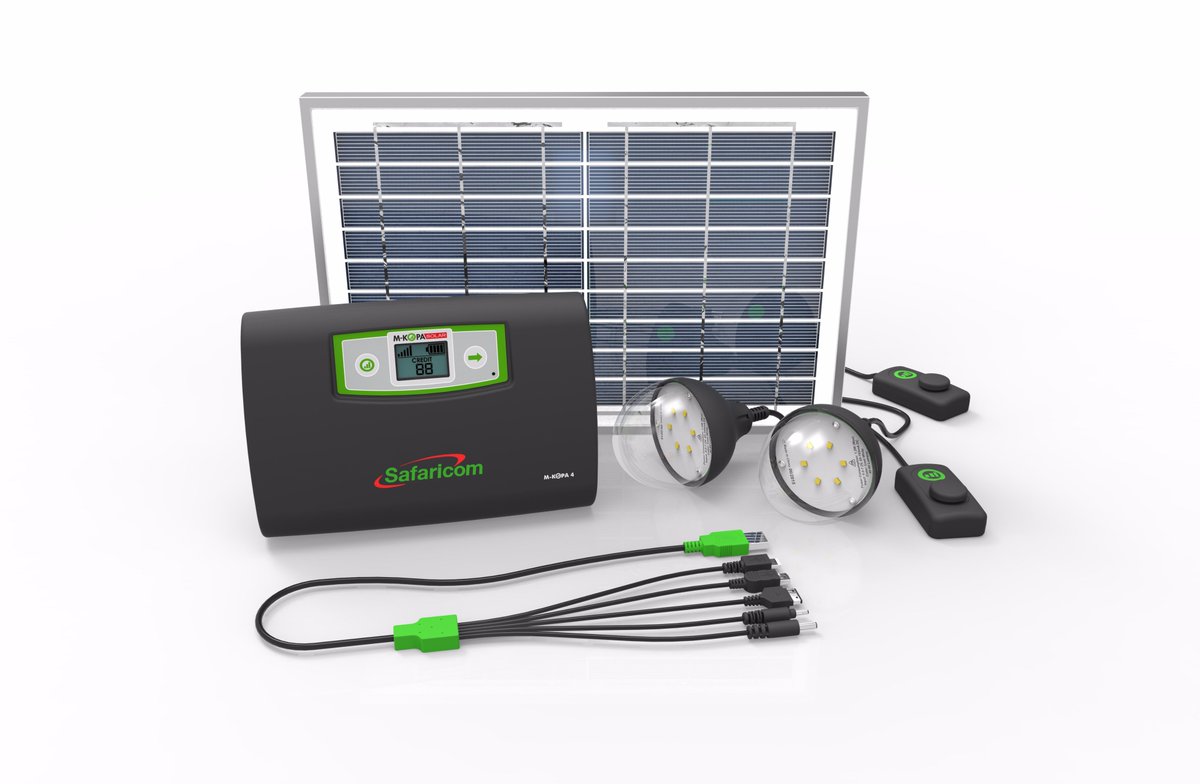 The programme joins Mosomi as he conducts a site visit with Bernard Njoroge, one of Kenya's most successful entrepreneurs and the Managing Director of the telecommunications company Adrian Kenya. Njoroge describes why he endeavours to use renewable energy, "The biggest thing in African companies, in manufacturing, is the source of the power. I must be able to use sustainable energy because it's natural."
Njoroge believes that entrepreneurs across Africa can use sustainable methods to empower and inspire others, "The most important thing is that, I believe, problems all over Africa will be solved by Africans."
Inside Africa also looks at how hydroelectric energy is being used to power communities in Kenya. In Muranga County, John Magiro, founder of Magiro power, uses the flow of the river to harness kinetic energy and transforms it into electric energy utilising an innovative small-scale hydropower plant he designed and built himself. He discusses the impact on the local community, "Right now, I have connected about 608 households and it is around 2,500 people that are using Magiro Power."
Growing up in Muranga County, Magiro says access to power was expensive and unstable. This inspired him to come up with this alternative supply of energy for his community, "I think on my side I can propose mainly focusing off renewable and green energy in Africa. Because even if you have energy and it is not renewable, I think you are not going somewhere. But if you have the clean and renewable and affordable energy, the continent of Africa will be impressed."
Renewable energy is powering up and empowering communities across Africa. Mosomi sums up the continent's innovative role, "I see this as a big opportunity for the rest of the world to learn from what's happening in Africa."