Nairobi slay queens have take the social media and the world by storm. Their expensive wigs, designer handbags and body hugging outfits have left many wondering how they keep up with their lifestyles. But every queen deserves her king here is how to be a slay king.
Join the beard gang. A tamed beard has a way of making a guy look more mature and dominant. Girls have been going crazy about it and further more, covering half your not-so-attractive face with facial hair is not a bad idea.
2. Get in shape. Slay Kings dont walk around with hanging potbellies. Mwanaume ni muscles, potbelly wachia sponsor.
3. Smell nice. Most men have a notorious habit of bathing in cologne. Be considerate when spritzing the fragrance on yourself. Wear the cologne, dont let it wear you.
4. Trim the nails. You are not a hawk to be parading around with talons. Keep the nails short, neat and clean.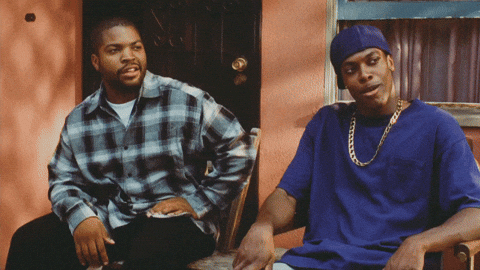 5. Be smooth with words. Corny pick up lines wont get you the girl. When it comes to texting, avoid abbreviated words like beb, xaxa e.t.c.  Your parents did not pay for your school fees to use mediocre grammar.
6. Be dapper.There's nothing as attractive as a man in a well tailored suit. Depending on your personal taste and style, find something that works for you.
7. Moisturize the lips. There are men with naturally kissable lips but unfortunately for some, their lips can get cracked like the Sahara. Theres nothing wrong with investing in a good lipbalm.
8. Grind. A king cannot have an empire without hard work. Set goals, stay focused and work hard.
Akothee Celebrates Mzungu Baby Daddy's Birthday.
Singer Akothee who is a mother of 5 has celebrated her French baby daddy Dominic's birthday in a lengthy message. Mr Dominic Decherf is the father to Akothee's last born, Papa Oyoo.
In a lengthy message on her instagram post, Akothee narrates how Mr Dominic proposed to her on this day 11 years ago; which also happened to be his birthday.
Sharing cute throwback photos from their engagement day, Akothee revealed that on the same day Dominic bought her a new home worth Ksh 45 M in Mombasa.
Akothee met Dominic alias Papa Oyoo when she was a taxi driver in Shanzu and she was then living in a rented home.
Akothee went on by highlighting some of the things she has achieved since she met him. Madam Boss has also went on to become a big brand influencer in Kenya.