Senators Reach Consensus To Approve Third Basis Revenue Sharing Formula.
On Thursday, September 17, Senators unanimously voted to approve the third basis for sharing revenue among counties after a record 10 failed attempts to reach a consensus. All the 41 senators present in the House on the afternoon session voted to approve the formula.
From the proposed formula, no county loses revenue allocation.
"The motion for approval of the Third Basis Formula for Revenue Allocation among County Governments has be carried. The Ayes 41, Abstention 0, Nays 0," Senate Speaker Kenneth Lusaka announced.
The Moses Wetangula and Johnstone Sakaja chaired 12 member committee that was tasked with a win-win formula had reached a consensus on the formula and briefed the rest of the house before the official sitting.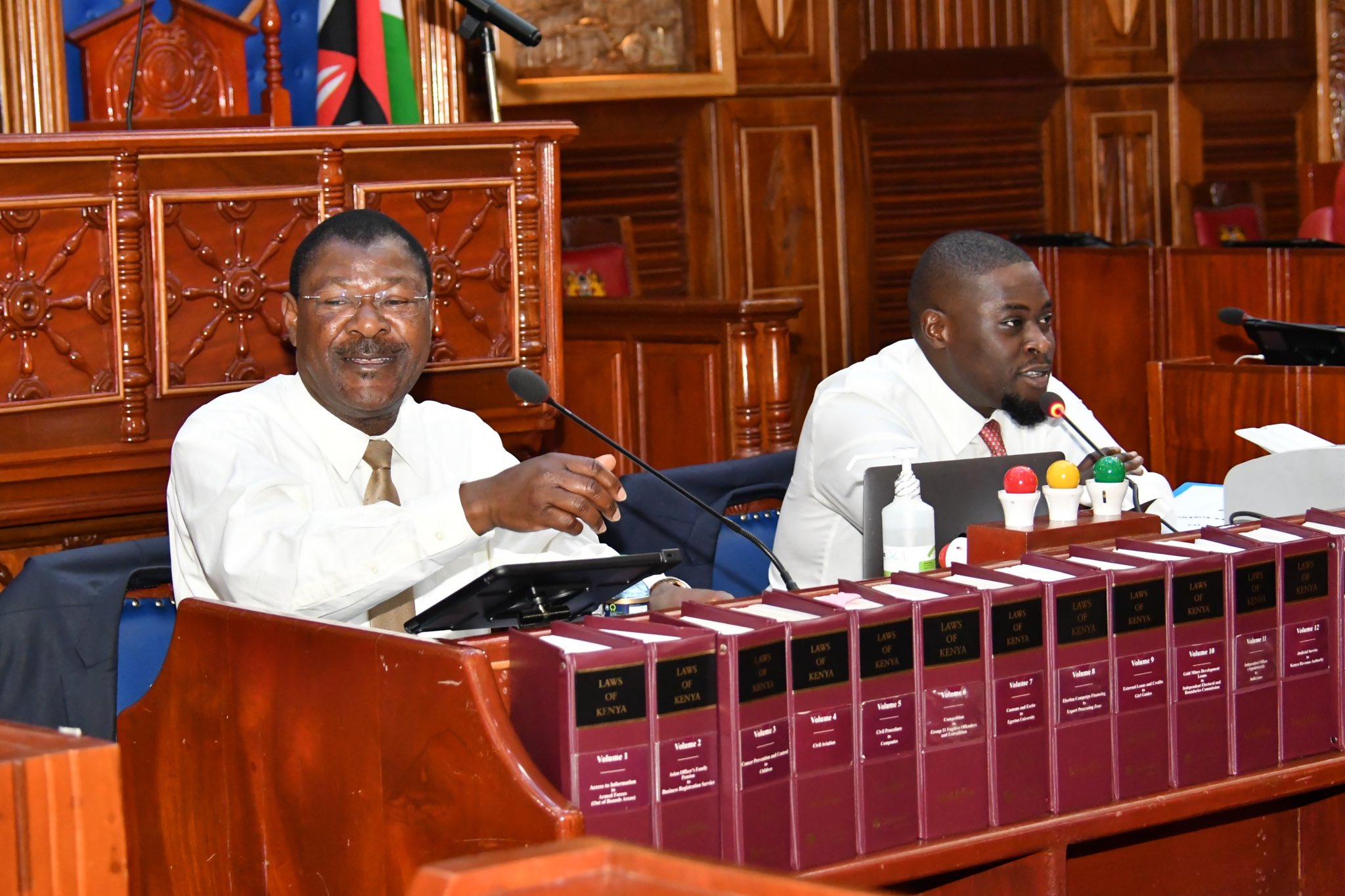 The proposed formula takes into account eight parameters; Basic share (20%), Population (18%), Health (17%), Poverty Level (14%), Agriculture (10%), Roads (8%), Land (8%) and Urban (5%).
In the new formula, Nairobi is the gains the highest amount with Ksh 3.3 billion. This will push it's total allocation to Ksh 19 billion. Nakuru gains Ksh 2.5 billion, Kiambu Ksh 2.2 billion, Turkana Ksh 2 billion and Kakamega Ksh 1.9 billion. Tharaka Nithi is gaining the least amount of Ksh 289 million.
The Council of Governors through its Chairman Wycliffe Oparanya (Kakamega Governor) released a statement making a treat to shutdown operations in the counties stating it had been occasioned by lack of resources after senators failed to agree on the revenue sharing formula.
Absa Partners With Mi Vida to Offer Affordable Mortgage Financing Targeting Middle Class Earners.
Absa has partnered with property developer Mi Vida to provide preferential mortgage benefits to prospective and existing customers, with an aim of making it easy for middle income families to buy quality homes.
25-year tenor is the longest repayment period in the market
The units being financed will include 1, 2-and 3 bedroom apartments with prices ranging from Sh8.8 to 15.7 million.
Wednesday, 16 June, 2021… Absa Bank Kenya has introduced a 25-year mortgage facility targeting middle income families seeking affordable homes within Nairobi.
The proposition seeks to increase mortgage uptake by prospective homeowners, offering options towards home ownership such as construction loans and home loans for self-employed individuals (SMEs) with a dedicated a team of experts who will walk customers throughout every step of buying or constructing their dream home.
Absa customers will also benefit from established partnerships with players in the home ownership value chain such as property developers, furnishing partners and home appliance partners, who will offer homeowners a wide range of benefits among them great discounts.
This was announced as the bank signed a financing partnership with Mi Vida Homes where customers will enjoy a discounted rate of 12.5% p.a with up to 90% financing.
Speaking during the signing of the Absa-Mi Vida partnership, Peter Mutua, Absa Bank Customer Network Director, urged both existing and prospective customers to invest in the lengthened payment period and low interest rates of the Absa – Mi Vida mortgage proposition to own their dream homes.
"As a truly African bank, we understand that home is where the heart is. This is why we have availed the Absa – Mi Vida mortgage facility to employed and self-employed customers, presenting a lifetime chance to own ready-to-move-in homes. As a bank, we believe in developing sustainable financing models for our customers, we are offering up to 90% financing within market rates, over a period of 25 years to service their loans,'' says Mr. Mutua.
The proposition is one of the bank's contributions towards the government's housing pillar under the Big 4 Agenda and aims to provide quality family homes with sociable amenities and green spaces that enhance quality of living spaces to potential homeowners.
"We have a team of dedicated experts that will walk the journey with customers using our financial and non-financial expertise to provide credible information, services and solutions throughout every step of acquiring their dream home." adds Mr. Mutua.
Speaking during the signing ceremony, Mr. Antony Kambiriri, Chief Financial Officer Mi Vida, said, "We are delighted to partner with Absa Bank Kenya as it brings us closer to our goal of addressing the shortage of middle-income housing in Kenya. There is a huge demand for affordable and middle-income homes and through this partnership, we will bridge the gap in this market to exceed customers' expectations."
Mi Vida's project at Garden City, is a first of its kind with the development centred on green space and family living. Phase 1 at Garden City offers 1. 2- and 3-Bedroom Apartments. Launched in 2019, under construction and on course to be complete by March of 2022.
Besides the Mi Vida proposition, Absa's mortgage flexible offers different options towards home ownership such as financing land purchases and disbursing construction loans as well as home loans for self-employed individuals.