Senators Reach Consensus To Approve Third Basis Revenue Sharing Formula.
On Thursday, September 17, Senators unanimously voted to approve the third basis for sharing revenue among counties after a record 10 failed attempts to reach a consensus. All the 41 senators present in the House on the afternoon session voted to approve the formula.
From the proposed formula, no county loses revenue allocation.
"The motion for approval of the Third Basis Formula for Revenue Allocation among County Governments has be carried. The Ayes 41, Abstention 0, Nays 0," Senate Speaker Kenneth Lusaka announced.
The Moses Wetangula and Johnstone Sakaja chaired 12 member committee that was tasked with a win-win formula had reached a consensus on the formula and briefed the rest of the house before the official sitting.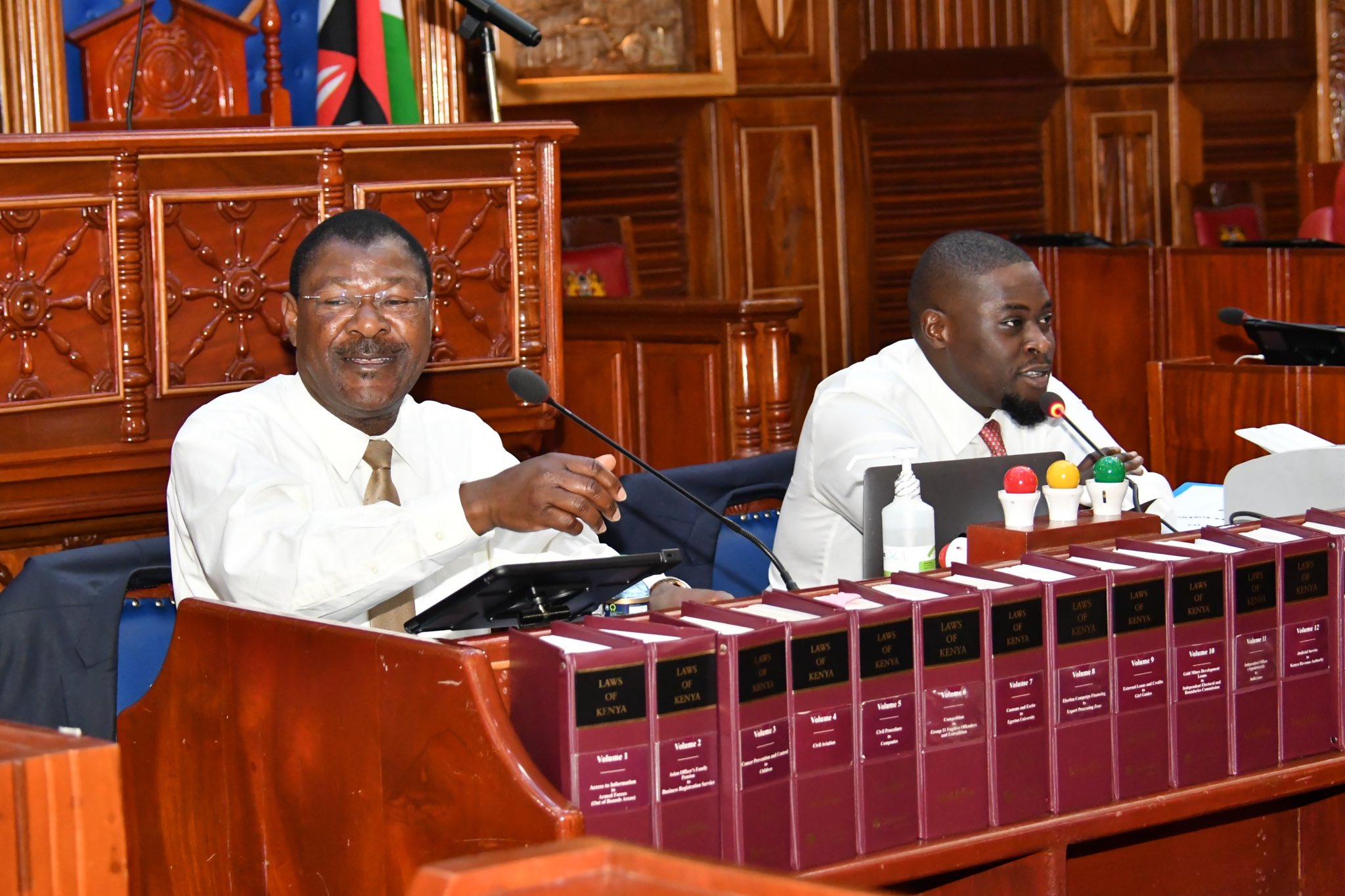 The proposed formula takes into account eight parameters; Basic share (20%), Population (18%), Health (17%), Poverty Level (14%), Agriculture (10%), Roads (8%), Land (8%) and Urban (5%).
In the new formula, Nairobi is the gains the highest amount with Ksh 3.3 billion. This will push it's total allocation to Ksh 19 billion. Nakuru gains Ksh 2.5 billion, Kiambu Ksh 2.2 billion, Turkana Ksh 2 billion and Kakamega Ksh 1.9 billion. Tharaka Nithi is gaining the least amount of Ksh 289 million.
The Council of Governors through its Chairman Wycliffe Oparanya (Kakamega Governor) released a statement making a treat to shutdown operations in the counties stating it had been occasioned by lack of resources after senators failed to agree on the revenue sharing formula.
Kenyans Set For A thrilling February As TNT Africa Sets To Flood The Screens With An AEW Wrestling Program
Kenyans are set to experience an exciting and amazing 2021 in terms of viewing experience courtesy of TNT Africa that is set to launch a series of interesting shows, among them the much-hyped AEW Dynamite, an all-action wrestling program set to redefine the space.
The much-awaited AEW Dynamite will be a weekly flagship show from All Elite Wrestling, featuring a new professional wrestling league that is already taking the world by storm will be hitting the screens on Friday, February 5, at 2.20pm with the first five episodes of the new season. Then, every Friday night, during prime time at 9pm, the channel will premiere the recent high-octane matches, two days after the US premiere, and after that repeated twice throughout the week. This will be aired on both DStv channel 137 and Gotv channel 16 .
"AEW offers an alternative to mainstream wrestling with a roster of world-class talent offering TNT Africa viewers a spectacular weekly wrestling program jam-packed with action and the unexpected," said Guillermo Farré, Head of the WarnerMedia General Entertainment channels across France, Iberia, and Africa.
Kenyans will be accorded a rare opportunity to enjoy a new global wrestling that features a world-class roaster of diverse male and female wrestlers, giving them a new wrestling experience for the first time in 20 years.
According to TNT Africa, the new professional wrestling is being headlined by members of The Elite (Cody & Brandi Rhodes, Matt & Nick Jackson, Kenny Omega and Hangman Page) as well as Chris Jericho and Jon Moxley, coloring the year with the most exciting and thrilling action.
For Kenyans who grew up watching the only national broadcasting then, this program will bring back more than the memories of the famous "Wrestling Program" commonly referred to by many as "Wreso". For those with a passion for wrestling, the program offers fresh insights and techniques in the sport.
"TNT is excited to usher in a new era in entertainment that is attuned to our audience's needs and appetite. Despite how far we've come, we remain steadfastly dedicated to giving our African audience premium content, and the launch of AEW DYNAMITE and the channel refresh bear testament of this," added Mr. Guillermo Farré.
At the same time, TNT Africa will continue to launch their exclusive, brand-new, TNT Original Movies on the channel on the first Thursday of every month. These include a wide range of mainstream entertainment genres, featuring renowned, and rising international stars.
Other exciting shows lined up include Splash and the Best Man Holiday to experience the accidental side of love on Valentine's Day; Crank High Voltage and Point Break in February's Adrenaline Rush stunt; Malcolm X and Just Cause will help viewers fight for their rights on Human Rights Day; and in April the Oscars with Academy Award-winning titles such as E.T and Gladiator.