Senators Reach Consensus To Approve Third Basis Revenue Sharing Formula.
On Thursday, September 17, Senators unanimously voted to approve the third basis for sharing revenue among counties after a record 10 failed attempts to reach a consensus. All the 41 senators present in the House on the afternoon session voted to approve the formula.
From the proposed formula, no county loses revenue allocation.
"The motion for approval of the Third Basis Formula for Revenue Allocation among County Governments has be carried. The Ayes 41, Abstention 0, Nays 0," Senate Speaker Kenneth Lusaka announced.
The Moses Wetangula and Johnstone Sakaja chaired 12 member committee that was tasked with a win-win formula had reached a consensus on the formula and briefed the rest of the house before the official sitting.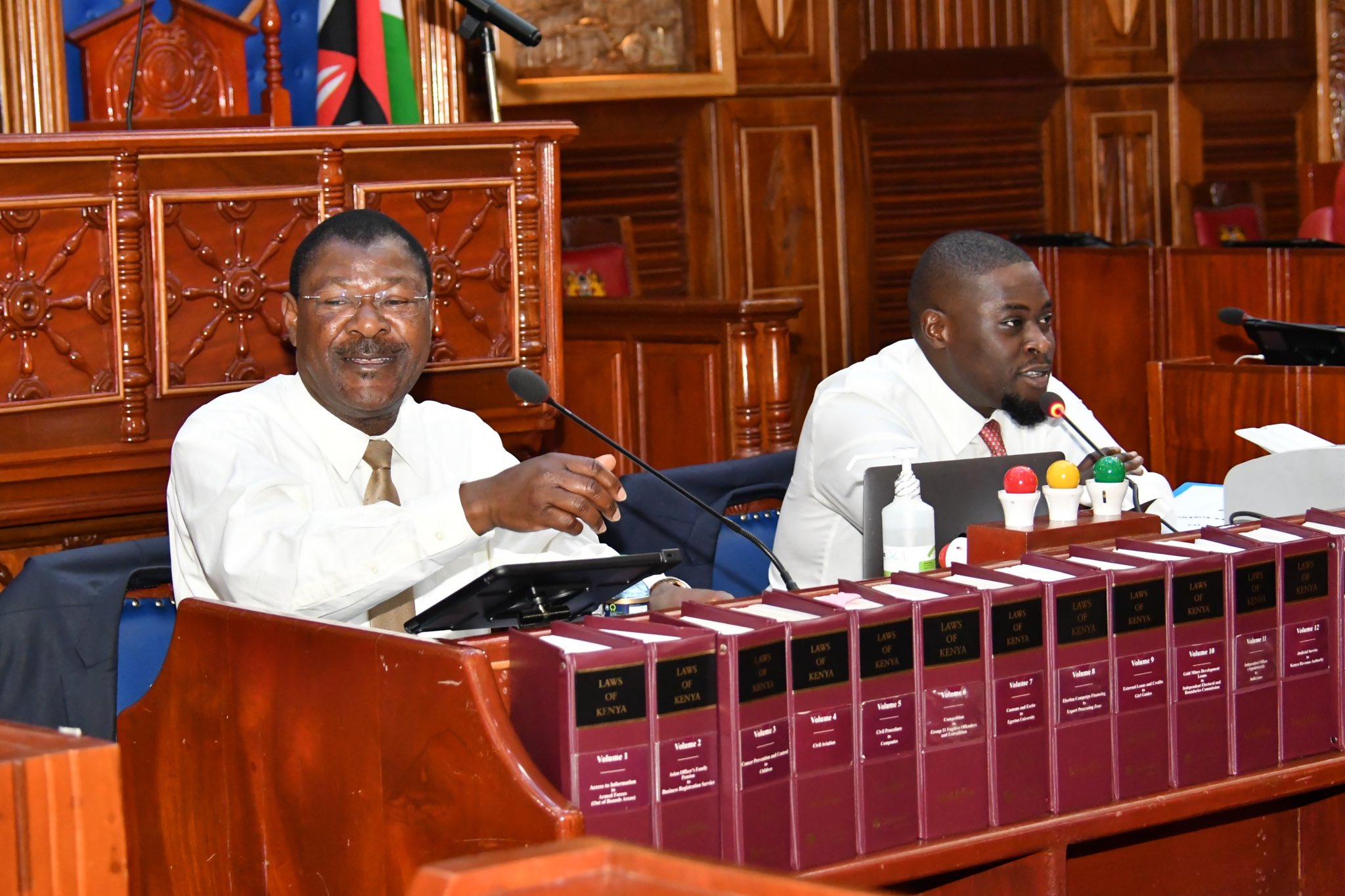 The proposed formula takes into account eight parameters; Basic share (20%), Population (18%), Health (17%), Poverty Level (14%), Agriculture (10%), Roads (8%), Land (8%) and Urban (5%).
In the new formula, Nairobi is the gains the highest amount with Ksh 3.3 billion. This will push it's total allocation to Ksh 19 billion. Nakuru gains Ksh 2.5 billion, Kiambu Ksh 2.2 billion, Turkana Ksh 2 billion and Kakamega Ksh 1.9 billion. Tharaka Nithi is gaining the least amount of Ksh 289 million.
The Council of Governors through its Chairman Wycliffe Oparanya (Kakamega Governor) released a statement making a treat to shutdown operations in the counties stating it had been occasioned by lack of resources after senators failed to agree on the revenue sharing formula.
No laughing matter: Kenya's premiere quarantine comedy club to take over your screens
254 QCC LLC. is set to launch the much-awaited online comedy performance show in the next two weeks. Dubbed 254 Quarantine Comedy Club (254 QCC) focusing on providing an avenue for artists and creatives to earn a living through digital comedy and entertainment. Artists and creatives signed onto the platform provide their services by entertaining hundreds of thousands of Kenyans who tune in live online to the weekly 254 Quarantine Comedy Club show.
"This is a platform designed to use art to better the community by giving the artists themselves an audience to perfect their skills as well as a source of income," said Dorothy Ogega the Founder of 254 Quarantine Comedy Club.
254 Quarantine Comedy Club seeks to make a serious statement in the Kenya showbiz industry by redefining how the entertainment business is run. The creatives once signed onto the show, whose only requirement is to have talent and prepare a set, are remunerated no more than two hours after their performance. Unlike the traditional perform-and-wait, the 254 Quarantine Comedy Club is pegged on the belief that artists and creatives are among those most affected by the lack of shows and live performances.
There have been several editions of 254 QCC including the Kericho Edition which attracted popular MCs Kiptabut & Joyrider, Comedians Tipsy, Bartinga, Galgalo and Inspekta Nikko among many others. The show, which was streamed live was supported by the Kericho County Governor, His Excellency Paul Chepkwony.
Among the most notable names to have performed on 254 Quarantine Comedy Club include comedians Akuku Danger, Mulamwah, Smart Joker, Rib Crackers, JB Masanduku, and Comediennes Adhis Jojo and Nasra, with 2 special appearance from Afro-fusion singer and Peace Ambassador Iddi Achieng (HSC.)
The show is hosted by MC Sleepy David, having also attracted famed guest host Captain Otoyo.
254 Quarantine Comedy Club has appealed to a set of diverse performers including musicians and deejays, among them Kriss Darling. The show is also currently in talks with singer-songwriter Eric Wainaina for a collaboration.
"We want to churn out comedy that is no joke, to provide a platform for creatives to market their talents and get paid. You work, you get paid, that is our mantra," said Daphne Kemunto, an Associate and Project Lead on 254 QCC.
254 Quarantine Comedy Club promises to be more than just a comedy platform. Already there are works in the pipeline where the creatives signed on to 254 QCC are collaborating with local communities to promote them.
Dorothy Ogega adds, "We want to use our art to better the community by launching projects that benefit them.  The first project we are launching is a resource water tank in one of the largest informal settlements in Kenya as we identify areas of needs and address them."
254 Quarantine Comedy Club is managed by Kenya's top creative minds with industry experience spanning decades in media, film and television. The show is run by Henry Wesonga and Evans Obare under the stewardship of the long-serving Creative Director Victor Ber.
The 254 Quarantine Comedy Club has so far held 4 main shows with 3 other targeted closed audience shows.
"254 Quarantine Comedy Club is made for creatives, with creatives and enjoyed by everyone. It's not just entertainment, it's an experience. We are calling out to partners who would like to join us and support our creatives, let's grow this industry together," said Dorothy Ogega.
The 254 Quarantine Comedy Club is currently available for live streaming on its social media pages @254qcc on Instagram and FB Live on 254 Quarantine Comedy Club from 10PM Kenya Time, 3PM US, 8PM UK, 9PM Europe and 11PM UAE.
************************************************************************************
ABOUT DOROTHY OGEGA
Dorothy Ogega is the Founder of 254 Quarantine Comedy Club LLC. A geriatic nurse by training, and calling, she migrated to the USA in 1997 where she specialises in Diabetes Management. She also sits on the board of TeleAfya LLC as a Co-founder.
As a free platform, 254 Quarantine Comedy Club relies on commissions to support its operations. 254 QCC is currently in partnership with TeleAfya LLC., Hillpark Hotel and TwaTwa Express.
You can reach her on: Dorothy Ogega <doroh@teleafya.com>  
###