Twitter will be able to stop the spread of fake news through Fabula
There has been an abusive use of social media apps especially by spreading fake news. Twitter has taken action and bought a startup app that uses AI to detect fake news. Well, we hope no more rumors and fake news using Twitter. This startup, known as Fabula, is based in the UK and twitter hopes it will help improve the health of tweets and conversations.
Fabula employs the power of machine learning in analyzing the state of tweets. The state includes behavior around a tweet, like the likes a particular tweet receives and the retweets of a tweet. It is also able to detect patterns around information on Twitter and trace the movement of the tweet around the site. All this can help verify the authenticity of the tweet and look into improving the picture of how Twitter can be used to share information.
The format of social messaging sites has encouraged a lot of spread of false news. Users are able to write short rude messages or even post videos containing false information. It seems Twitter has had a breakthrough in stopping this kind of behavior. "This strategic investment in graph deep learning research, technology and talent will be a key driver as we work to help people feel safe on Twitter and help them see relevant information," said Parag Agrawal, the chief technology officer at Twitter.
CNN's Inside Africa explores Africa's Green Energy Revolution
CNN International recently met the innovators leading the charge in Africa's renewable energy revolution.
Renewable energy sources are increasingly being explored as a solution to power the continent. Erick Donasian Massawe, M-Kopa's Director of Sales and Customer Retention, discusses the potential for Africa to become a key player in green energy, "The potential for Africa to become a leader in the energy trade is huge. Sub Saharan Africa alone represents more than 600 million people who don't have access to energy, basic electricity, so if you think about that in terms of the market size it's really big."
Nairobi-based M-Kopa launched in 2010 with a vision to ensure everyone has access to high-powered energy, and they started by rolling out pay-as-you-go solar power across Kenya. Massawe speaks about the company, "Our mission is to finance progress, and really financing progress of our customers. And that is perhaps one of the most exciting parts about M-Kopa, because it is actually touching development aspects of every individual person here. So, as we offer them solar products, we are powering their lives, we are giving them access to power."
Kenya is at the heart of the renewable energy revolution, as sustainable natural resources are increasingly being used to fuel business, industry, and the country's entrepreneurial spirit. Chalker Kansteiner, founder and CEO of GridX Africa explains why Kenya is ideal for renewable energy companies, "I think Nairobi is emerging as a bit of a hub for the entire continent when it comes to tech start-ups and clean energy. So, in that way we're surrounded by really amazing sort of peers in the space, and there's a huge amount of demand for our business here. It's a great jumping point to reach the rest of the continent. I think the opportunity to grow here is better than anywhere else."
GridX Africa Project Manager George Mosomi talks about how solar power is changing lives across the country, "We have communities now being able to feed themselves through solar-powered irrigation. Communities able to power themselves through microgrids, the communities able to have a longer day through more security through solar-powered lights."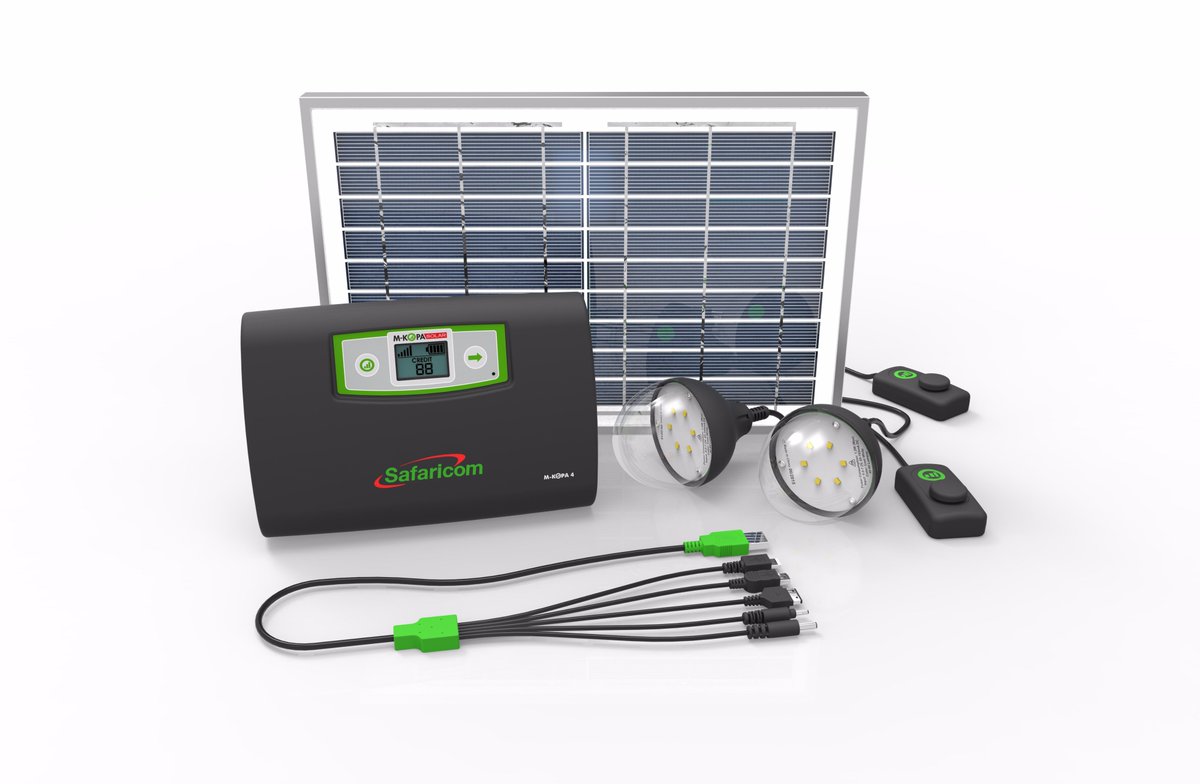 The programme joins Mosomi as he conducts a site visit with Bernard Njoroge, one of Kenya's most successful entrepreneurs and the Managing Director of the telecommunications company Adrian Kenya. Njoroge describes why he endeavours to use renewable energy, "The biggest thing in African companies, in manufacturing, is the source of the power. I must be able to use sustainable energy because it's natural."
Njoroge believes that entrepreneurs across Africa can use sustainable methods to empower and inspire others, "The most important thing is that, I believe, problems all over Africa will be solved by Africans."
Inside Africa also looks at how hydroelectric energy is being used to power communities in Kenya. In Muranga County, John Magiro, founder of Magiro power, uses the flow of the river to harness kinetic energy and transforms it into electric energy utilising an innovative small-scale hydropower plant he designed and built himself. He discusses the impact on the local community, "Right now, I have connected about 608 households and it is around 2,500 people that are using Magiro Power."
Growing up in Muranga County, Magiro says access to power was expensive and unstable. This inspired him to come up with this alternative supply of energy for his community, "I think on my side I can propose mainly focusing off renewable and green energy in Africa. Because even if you have energy and it is not renewable, I think you are not going somewhere. But if you have the clean and renewable and affordable energy, the continent of Africa will be impressed."
Renewable energy is powering up and empowering communities across Africa. Mosomi sums up the continent's innovative role, "I see this as a big opportunity for the rest of the world to learn from what's happening in Africa."