USA wins Fourth Women World Cup after beating Netherlands 2 – 1 in Lyon
The United States won its record fourth Women's World Cup title and second straight, beating the Netherlands 2-0 Sunday night when Megan Rapinoe changed over an extra shot in the subsequent half and Rose Lavelle included an objective.
Rapinoe, the pink-haired U.S. skipper who caught the overall eye on and off the field, scored in the 61st moment after a video survey decided Stefanie van der Gragt had fouled Alex Morgan with a kick to the shoulder in the punishment zone.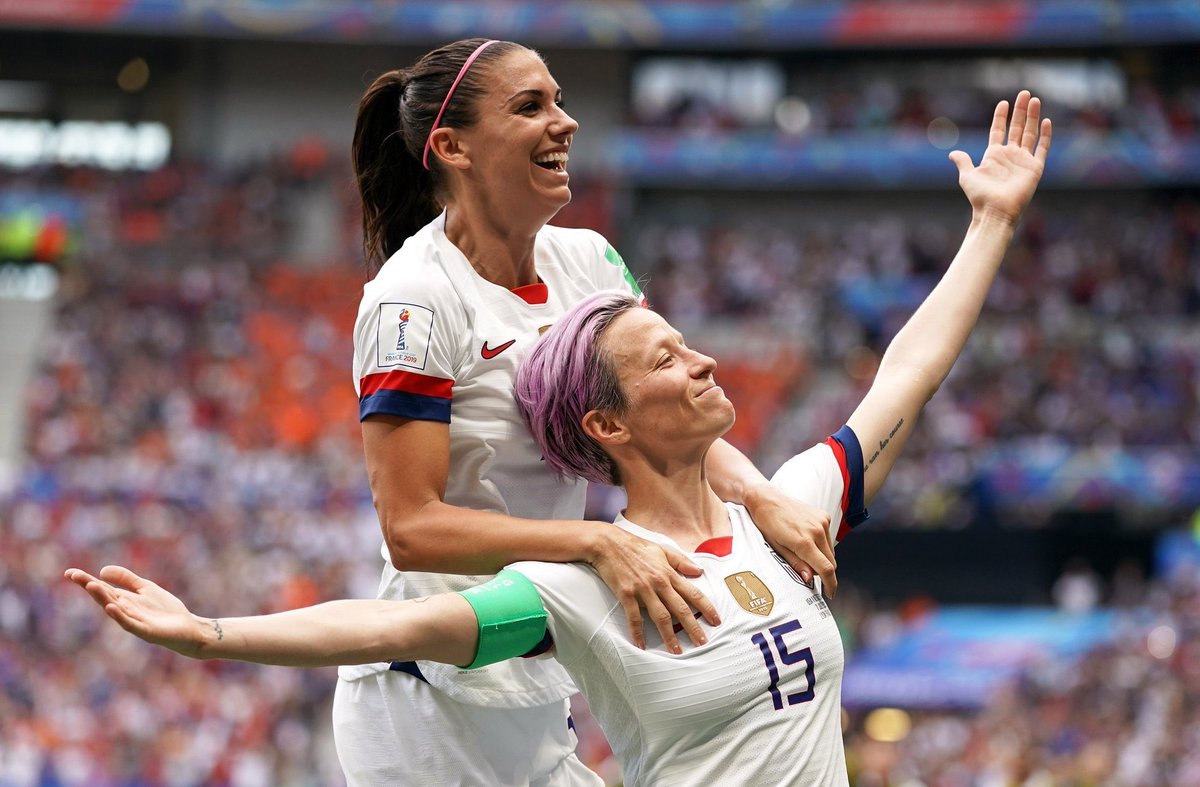 Two days past her 34th birthday celebration, Rapinoe opened the ball past goalkeeper Sari van Veenendaal for her 50th worldwide objective, her 6th of the competition to win the Golden Ball as scoring pioneer. The most established player to score in a Women's World Cup last, she struck a comfortable triumphant posture with arms outstretched.
Lavelle, at 24 the group's exceptional star, included an objective an 18-foot left-footed shot in the 69th after a performance keeps running up the focal point of the field.
Fans, many wearing red, white and blue, recited "Equivalent Pay!" at the last whistle, update players sued the U.S. Soccer Federation in March asserting sexual orientation segregation.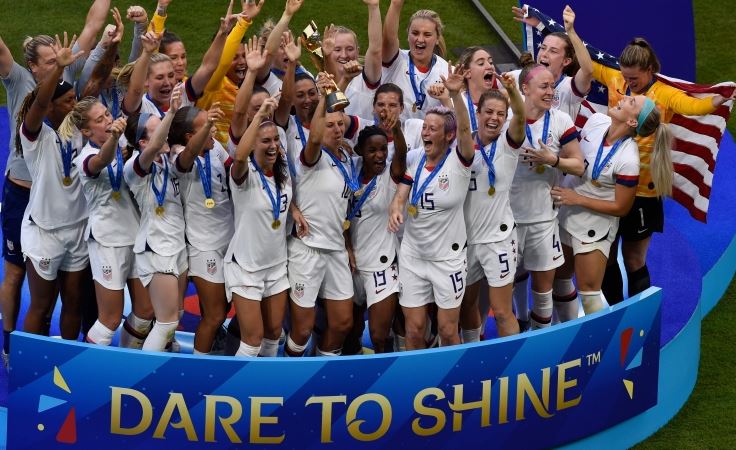 Rapinoe got under the skin of U.S. President Donald Trump during the competition by saying she and colleagues would decline to visit the White House, some portion of the group's more extensive push for sex value. New York City Mayor Bill de Blasio required only a couple of moments after the last whistle to welcome the group to a ticker-tape march up the Canyon of Heroes in Manhattan on Wednesday.
The Americans never trailed in the competition and set precedents with 26 objectives and a 12-game World Cup series of wins dating to 2015. U.S. mentor Jill Ellis turned into the main mentor to lead a group to two Women's World Cup titles, and the U.S. joined Germany in 2003 and 2007 as the main recurrent bosses.
Aston Villa signs Goalkeeper Emiliano Martinez from Arsenal
Premier League side Aston Villa, have completed the signing of Arsenal Goalkeeper Emiliano Martineli, for a fee of around 20 Million pounds.
The 28 year old Argentine shot stopper,won  the FA Cup and The Community Shield with the gunners and has now penned a Four-year deal with Aston Villa.
Villa's Manager, Dean Smith said: "We are really pleased with the signing of our new goalkeeper Emiliano Martinez.
"We know how highly Arsenal rated him and we watched his outstanding performances last season in a trophy-winning top side.
"We moved for Emi when we saw the opportunity, as it is rare to be able to buy a top class goalkeeper who hasn't yet reached their peak age and who can therefore be a key player for our Club for the long term."