What customers can expect if they purchase a Samsung Galaxy Fold
In an interview with The Verge at the MWC, Samsung comments on what customers can expect if they purchase a Samsung Galaxy Fold. To start off, the company explained that tried different designs for the fold but ultimately decided that it should fold inwards in order to protect the display. Huawei's Mate X folds outwards and Xiaomi's prototype had dual folds that also fold outwards.
Samsung revealed it will be holding another launch event in April, not to the scale of its "Unpacked" events, but one that would officially kick off sales for the Galaxy Fold, which are said to begin on April 26 for the starting price of $1,980.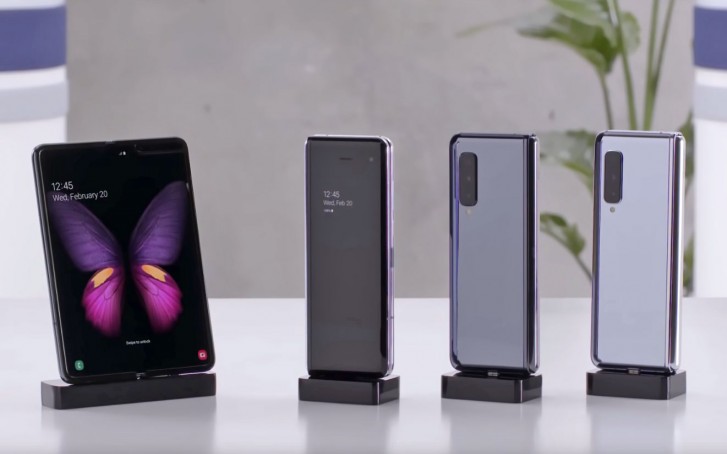 With such a high price, Samsung isn't after the mass market but instead after special clientele. In fact, Kate Beaumont, director of product services and commercial strategy for Samsung UK explains, "This is a super premium device, and we want to make sure it has a concierge-like service and experience, so it's not going to be on display in all stores."
Supplies will likely be limited to select retailers and there won't be any models to play with at Best Buy.You're not going to see it on the stands, we want to make sure it's a very personal experience. There will be quite intensive aftercare that goes with it as well. – Beaumont
When asked why Samsung released a foldable phone today at $1980, Beaumont affirmed that the industry has become "jaded at the lack of innovation around the [smartphone] form factor," and believes that in the next few years "it will be a no-brainer as to why you'd want a foldable device." She explains that a form factor shouldn't be invented for the sake of it and that many are seeing a foldable tablet/phone as a useful tool.
We wonder what the process of buying a Samsung Galaxy Fold will be. We hope Samsung offers to share it with the media or someone who buys one documents the buying process. Even as it is, tech journalists have yet to physically get their hands on the Galaxy Fold so it remains very mysterious in its current state.
Both Huawei and LG has also launched their version of fold 5G mobile phones.
Akothee Celebrates Mzungu Baby Daddy's Birthday.
Singer Akothee who is a mother of 5 has celebrated her French baby daddy Dominic's birthday in a lengthy message. Mr Dominic Decherf is the father to Akothee's last born, Papa Oyoo.
In a lengthy message on her instagram post, Akothee narrates how Mr Dominic proposed to her on this day 11 years ago; which also happened to be his birthday.
Sharing cute throwback photos from their engagement day, Akothee revealed that on the same day Dominic bought her a new home worth Ksh 45 M in Mombasa.
Akothee met Dominic alias Papa Oyoo when she was a taxi driver in Shanzu and she was then living in a rented home.
Akothee went on by highlighting some of the things she has achieved since she met him. Madam Boss has also went on to become a big brand influencer in Kenya.